| | |
| --- | --- |
| Posted on 14 July, 2016 at 14:05 | |
Our Summer Intensive is NEXT WEEK and I'm so excited to see our amazing dancers again, I have truly missed seeing your faces each week. I am so inspired by you each week. Your dedication is great, and your motivation is getting bigger, we are going to have such an exciting week. Our favorite contemporary teacher is traveling back from London!!! YAY Chloe!!! 
https://vimeo.com/174430780" target="_blank">https://vimeo.com/174430780  here is a bit of what she's been working on!!!
the very lovely Diarmaid O'Meara is going to be teaching repoirtoire from Sleeping Beauty, oh I'm loving this !!! we are going to be welcoming Samantha Harkin a former ballet dancer now yoga teacher to teach us about about yoga for dancers (she's from San Fransisco, and anyone who knows me knows that my FAVORITE city ever - so she has to be amazing... right???) 
an Moi??? I'm going to be teaching a fun Pilates for dancers AND will be debuting a NEW TRIAL Repoirtoire based class from the Royal Academy of Dance... This is so cool - only a few teachers in the world are going to be teaching this work this year, and depending on our findings it may become a new class!!! WE are all so fortunate to be able to trial this work before the rest of the world gets to see it. And if it goes well, this will be our Adult class in Letterkenny. 
OH MY MY... did I forget to mention that our new studio is well under work... I have an AMAZING ANNOUNCEMENT for next week... stay tuned!!!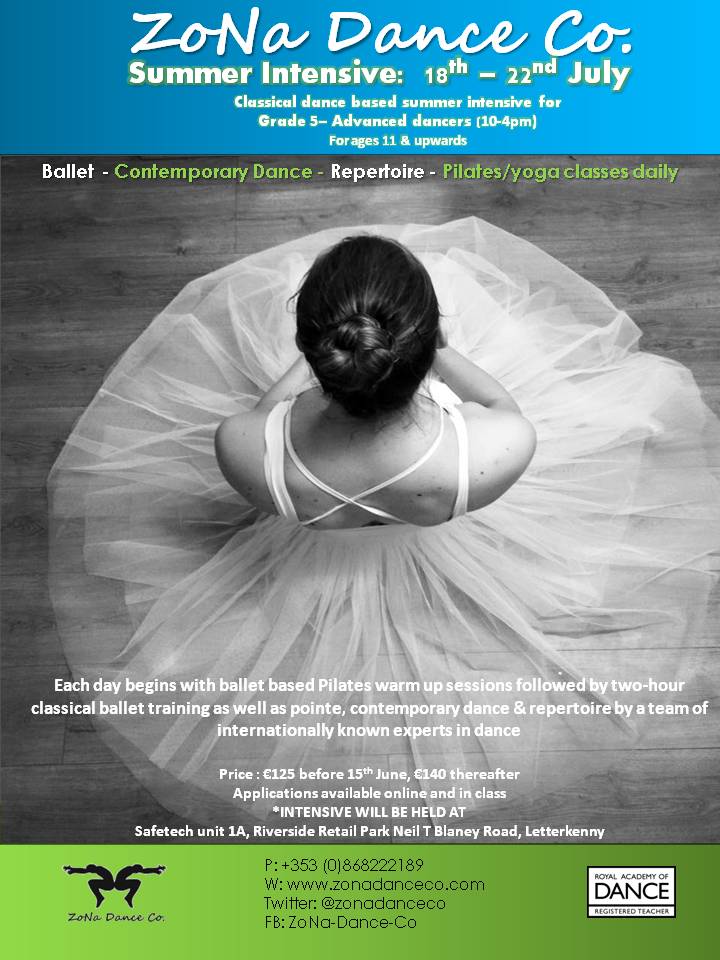 Categories: Dance
/